Welcome to the April 2023 Greens Report
Greens
After last month's removal of thatch through coring and top dressing the recovery period took longer than anticipated due to the excessive rainfall. The greens became too soft to cut and roll but over the last week a break in the weather has enabled us to cut, roll and groom to a surface I am happy with.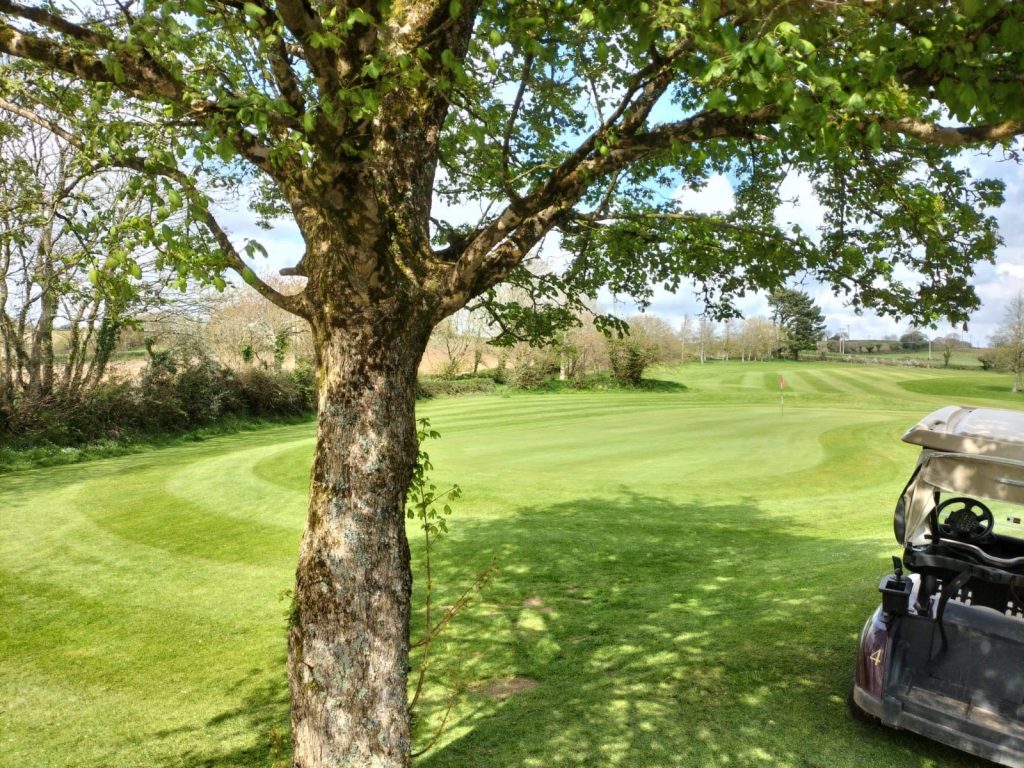 Tees
They reacted well to the granular feed last month and are looking healthy and are thickening up nicely. We cut them twice a week on a Monday and Thursday at 12 mm.
Collars
Likewise, the collars have also begun to grow quicker and are cut on Tuesday and Friday at 12 mm. I am pleased with their appearance.
Fairways
I have lowered the height of the cut to 12 mm for a number of reasons. Firstly blend them into the collars so there is no step-down. Secondly to thicken them up to create a nice tight lie to help with spin control and a more consistent strike. Finally cutting at 12 mm means we only have to cut them once a week.
Wild Flower Zones
The area between the practice ground and 6th Tee has been sown with a similar mixture as the 9th Tee bank. We have created a sleeper framed raised flower bed above the 14th Ladies Tee. We are just awaiting delivery of a compost mix and then we'll seed immediately. We have also turfed the worn areas on the 12th path by using the turf stripped off for the wildflower areas. I am very excited to see the outcome of the hard work put into these projects, good work Dave.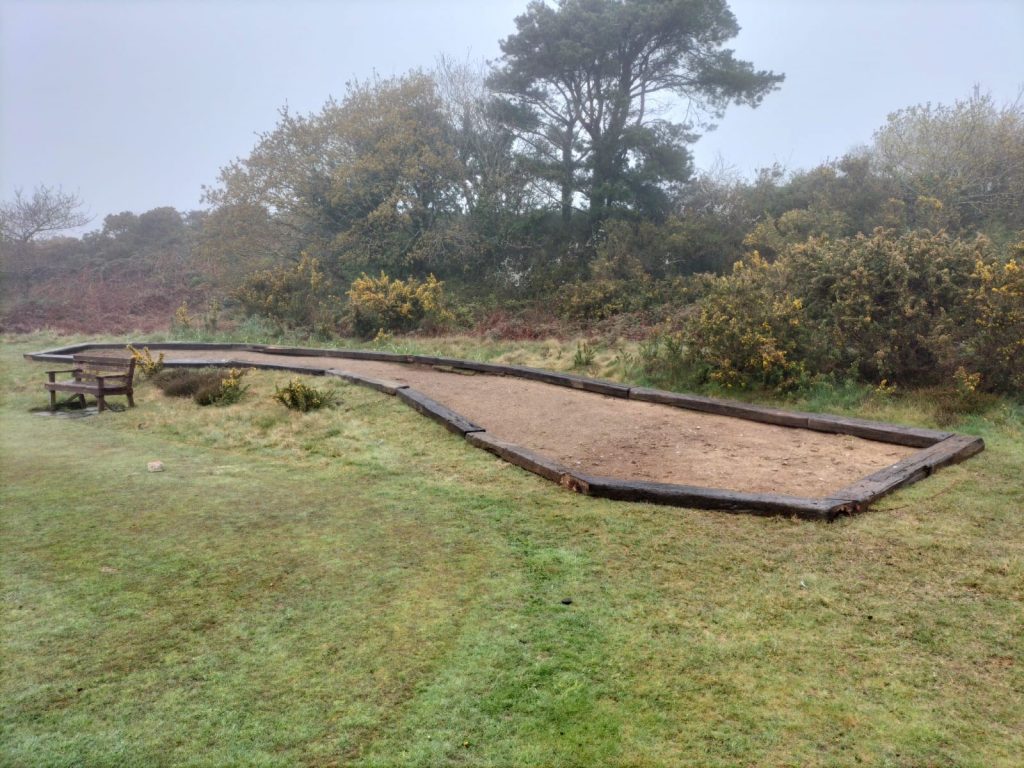 Tree Work
After the storm a few weeks ago we had a few broken branches to remove but no serious damage resulted. We will continue to remove any dead limbs that are still attached to improve tree health and appearance.
Bunkers
Regular raking, weeding, and stone removal continue weather permitting. In a couple of weeks, I will be using a mini digger to bowl out any flat bunkers and add new sand.
Secondary Cut
We are trying to maintain a consistent height of 1 1/2 to 2 inches over these areas. Some parts of the course grow quicker than others so weekly cutting is essential in these areas to keep consistency all over the course.
16th Hole Project
Finally, the reduction in rainfall has allowed me to start to reduce the height of the cut in the reshaped area. Cutting too much leaf off at once will result in severe plant stress as photosynthesis cannot occur. Bringing the height down slowly is the only way to keep the plant green and help thicken the turf. If the fair weather continues we can open the hole by mid-May, thank you for your patience but I want to give the best results possible.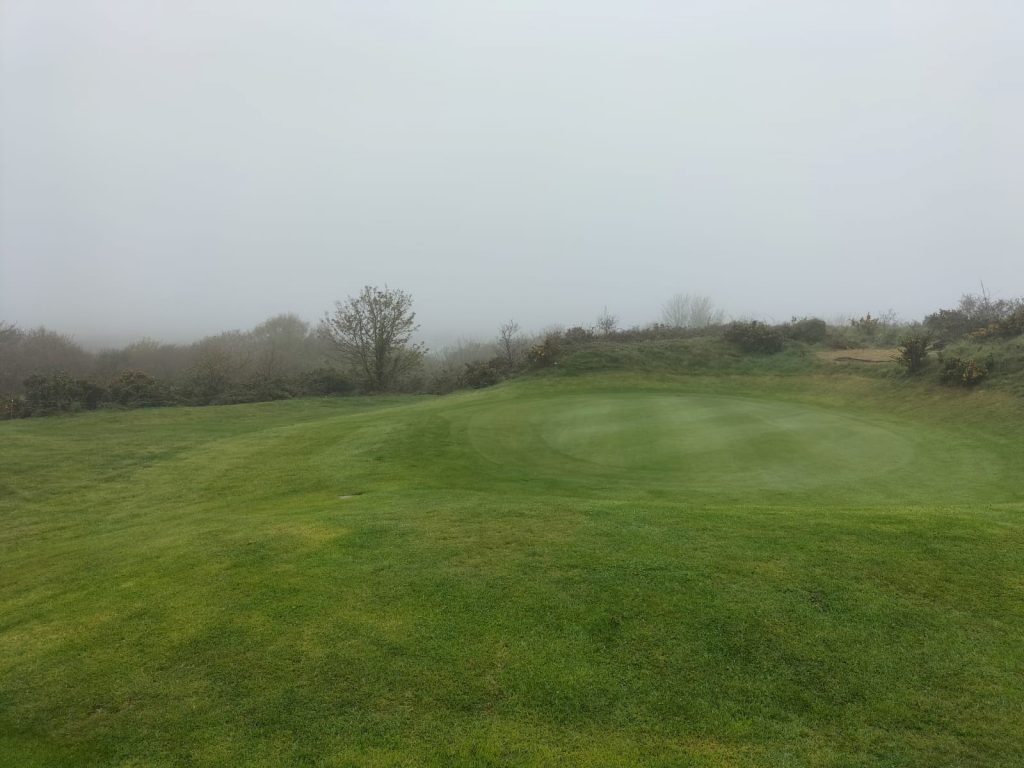 Final Thoughts
With a heavy heart this weekend we will be saying goodbye to a man who has helped bring a new lease of life to our Club. James had a massive part in my appointment and I cannot thank him enough for giving me the opportunity to show my passion, enthusiasm, and love for golf and green keeping. He is a massive credit to his profession and I wish him all the success in the future. Cheers James from all the Green staff.
Matt Lock
Head Greenkeeper